A Song for Soprano and Piano
Music and lyrics by Gregory S. Robbin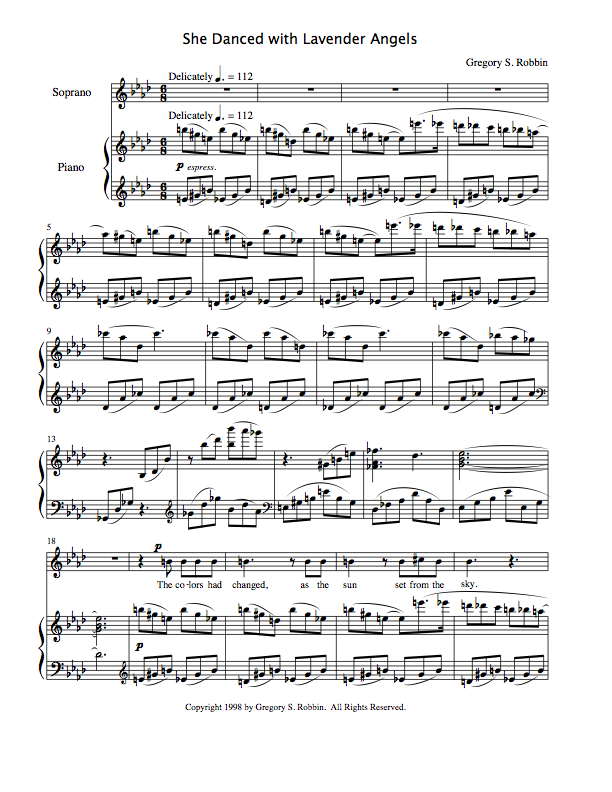 Audio Clip:
Lyrics:
The colors had changed, as the sun set from the sky
Darkness approached, and I ran in the forest to hide
Why do you ask?
What do you want me to say?
As it was there that I stayed.
– – – – –
They helped me release my fears. And I heard them so clearly.
The first I saw lasted forever
She sang to me with open heart
Hearing her voice softly touch me
A warm wind whisper from afar
We danced in pairs under the moonlight
Their lavender wings spread into the air
I closed my eyes, afraid I was dreaming
As I felt heaven so near
The peace I sought, I found in nature
A crystalline lake with circling greens
That night we shared never forgotten
A pureness unveiled my eyes did see
And I know, 'cause I'd seen them breathing
And I feel, for I heard them singing
Come take my hand, for I'll show you a place
where dreams that you dream become reality
And I see
And I hear
And I feel
For I know